Bio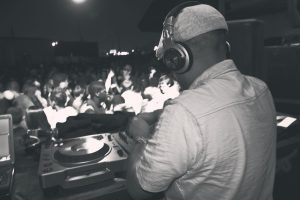 Born in San Diego, MxMind, AKA Joe, started his musical journey at 17 when he first discovered electronic dance music. It was at this moment that Joe knew he wanted to be part of 'The Scene'. In 1997 Joe bought himself his first set of decks at the age of 19 and was already doing guest mixes on radio shows while DJing at various clubs. Following his earlier success as a DJ, MxMind later had the opportunity to open up for world renowned legends such as Darude, Spacemen Live, Basshunter , Roski Speed, Burufunk Live, Magnus, Infected Mushroom Live and many more.  
He achieved his big break after becoming actively involved in the afterhours club scene as a key event organizer and talent curator. Promoting for The Basement, Studio 7, Fallout, and Afterlife set the grounds for Joe's place in the scene. MxMind is not only a talented DJ but also a curator of memorable nights. Aside from DJing, MxMind also writes and produces his own original music. MxMind's Production successes have found releases on Bonsai Elemental, Traffic-Tunes, Grooveman, D-Pulse, 220V Recordings, and many more.  
The scene should be expecting big things from MxMind in 2016 as his latest project, ActiveSessions.FM launches with the intention to bring the electronic dance community together by connecting music fans to DJs and producers.
Overview
MxMind
Show Time:

Wednesdays AT 2PM CT

Genre:

Electronic, Electronic Dance Music