Tags: Electronic
Archive for Tags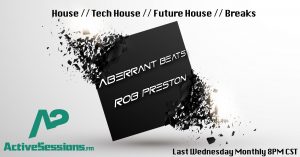 My love for music goes back as far as I can remember, but the DJ fire was lit for me in the mid 1980's with sounds like German Techno, British synthpop, , and San Francisco leather bar.  With these emerging new sounds in my head and new experiences at local underground clubs, moving into the DJ arena was the next inevitable step.
Early stints at clubs in East Texas evolved into bigger things in college.  Running my own mobile DJ service and spinning in college clubs 3 and 4 nights a week only served to fuel the fire for sharing the music I loved with the world.  Guest mixes during spring break at clubs like The Coliseum in Daytona Beach and Club Rio in Corpus Christi were some of the highlights of my early days.
My move to the DFW area came in the early 90's when I was hired to DJ at a large nightclub in Ft. Worth.  After graduating College and several years of working by day and DJing by night I decided it was time to merge the two so I opened my own nightclub (Xccess).  It had been a dream of mine for years and I was finally afforded the opportunity to make it a reality.
After time I realized I did not share the same enthusiasm for running a club as I did DJing in them so I sold everything and took a hiatus.  A few years later I heard some mixes from DJ Moxie being played at clubs like Afterlife and my fire was reignited.  I've been back at it for about 7 yrs. and I've never had more fun playing the music I love for the world. Thank you ActiveSessions.fm!
Luis' love for electronic music started at the age 13 when by chance he acquired a mix of electronic music that sparked his creative passion.
Within a few years he had bought his first pair of turntables and started learning the art of mixing. While still in high school, he mixed his first live set at Afterlife, a Dallas electronic club at the center of the scene for many years. His dedication kept distance from getting the best of him, traveling regular from his home town of Waco to Dallas.
Luis has held residency positions at Afterlife and performed repeatedly at Lizard Lounge opening for world-renown DJ's such as Armin Van Buuren, Marco V, M.I.K.E, Beat Service and more.
His joy for mixing and interest in electronic music led him into the role of producing. Luis has released music on Freegrant Music, a label ran by well known producer, Max Freegrant.
His latest EP titled "Ethereal" gotten tremendous support from some of the biggest artist in the EDM scene such as Above & Beyond, Kyau & Albert, Cosmic Gate, Sunny Lax, and many more.  Luis is currently working on remixes and original material forthcoming in late 2016 and early 2017.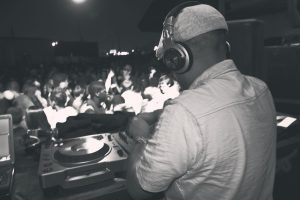 Born in San Diego, MxMind, AKA Joe, started his musical journey at 17 when he first discovered electronic dance music. It was at this moment that Joe knew he wanted to be part of 'The Scene'. In 1997 Joe bought himself his first set of decks at the age of 19 and was already doing guest mixes on radio shows while DJing at various clubs. Following his earlier success as a DJ, MxMind later had the opportunity to open up for world renowned legends such as Darude, Spacemen Live, Basshunter , Roski Speed, Burufunk Live, Magnus, Infected Mushroom Live and many more.  
He achieved his big break after becoming actively involved in the afterhours club scene as a key event organizer and talent curator. Promoting for The Basement, Studio 7, Fallout, and Afterlife set the grounds for Joe's place in the scene. MxMind is not only a talented DJ but also a curator of memorable nights. Aside from DJing, MxMind also writes and produces his own original music. MxMind's Production successes have found releases on Bonsai Elemental, Traffic-Tunes, Grooveman, D-Pulse, 220V Recordings, and many more.  
The scene should be expecting big things from MxMind in 2016 as his latest project, ActiveSessions.FM launches with the intention to bring the electronic dance community together by connecting music fans to DJs and producers.