Tags: Electronic Dance Music
Archive for Tags
Events 09 Mar 17 5,744
ActiveSessions.FM Events
Bring you a full night of amazing DJs, food, and great music!
Featured Hosts – Stage 1&2 –
MxMind – Progressive House
Codar – Progressive House
Mic Most – Tech House
RXE – Tech House
Bobby Hass – Trance
Kaycee Unisca & Yoshi Moto – House
Rob Preston – House
Omar Mustafa – Deep House
Ondarrious Deontè Douglas – Deep House
Brian Pibb – DJ/MC – Techno
Chad Kamelman – Breaks
Jason Hill – Drum & Bass
Featured Hosts – Stage 3
Provided by Sunny Beats Entertainment.
Jordan Burks – House
Jc Torres – Trance
Wild Knight – Drum & Bass
Chad Ladeira – Drum & Bass
Charlie Hand – Drum & Bass
Rca Drum & Bass
Lazers by: DEA
Steven Labarbera
www.facebook.com/dallaseventaudioservice/
$5 Limited Discounted Tickets – EventBrite
Door Cover: $10
7pm-2am
21+ up w/Valid ID
Taboo Lounge Dallas
1418 N Riverfront Blvd, Dallas, TX 75207
Taco Fiesta food truck will be onsite! First 50 people to enter the show will receive a ticket to redeem 2 tacos for free. Tacos will be $2.50 each and CASH ONLY. *Insert Taco emoji*.
#streetcos #authenticstreettacos
At the early age of 15, Cody Crouch fell in love with dance music at an underground warehouse called Decibel in Dallas, Texas. He soon after began his DJ career, and today, he is known as Codar.
He has played at clubs and festivals all over the world, and is currently gearing up for his 2017 Winter Tour. His experience with Ultra Music Festival, and performances in Ibiza has made him a staple in the dance music industry. He shared the stage with many high profile performers such as BT, Hybrid, Fergie, and Junkie XL to name a few. He has also held residencies at The Sand Bar, The Home Bar, Al Amir, and California Crossings.
Codar has become known for his progressive style fusion that allows him to mix multiple genres seamlessly. His most recent productions are Cardiopulmonary Resuscitation and Game Over.
You can always find Codar recording in the studio at Get Live Music, or spending time with his family.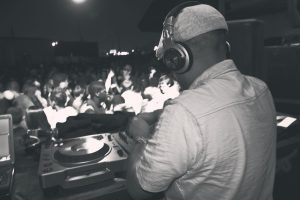 Born in San Diego, MxMind, AKA Joe, started his musical journey at 17 when he first discovered electronic dance music. It was at this moment that Joe knew he wanted to be part of 'The Scene'. In 1997 Joe bought himself his first set of decks at the age of 19 and was already doing guest mixes on radio shows while DJing at various clubs. Following his earlier success as a DJ, MxMind later had the opportunity to open up for world renowned legends such as Darude, Spacemen Live, Basshunter , Roski Speed, Burufunk Live, Magnus, Infected Mushroom Live and many more.  
He achieved his big break after becoming actively involved in the afterhours club scene as a key event organizer and talent curator. Promoting for The Basement, Studio 7, Fallout, and Afterlife set the grounds for Joe's place in the scene. MxMind is not only a talented DJ but also a curator of memorable nights. Aside from DJing, MxMind also writes and produces his own original music. MxMind's Production successes have found releases on Bonsai Elemental, Traffic-Tunes, Grooveman, D-Pulse, 220V Recordings, and many more.  
The scene should be expecting big things from MxMind in 2016 as his latest project, ActiveSessions.FM launches with the intention to bring the electronic dance community together by connecting music fans to DJs and producers.