Tags: Trance
Archive for Tags
Paul Cypher started spinning in 2000, during his recovery from Cancer, and he credits Trance music with saving his life. Originally based out of Greensboro, North Carolina, Paul relocated to San Antonio, Texas in 2002 and quickly built a following. He was a central figure in San Antonio, during the "vinyl days". Originally a Trance DJ, Paul Cypher has expanded his horizon to include Psytrance and Drum & Bass. He is highly technical and plays a mix of epic vocals and instrumental anthems, highlighted by long mixes in the classic style. Paul Cypher has a global radio audience built on multiple guest appearances. He was first featured on the "Electric Sands" radio broadcast, out of Dubai, U.A.E. and is now a regular performer at TranceFamily U.A.E.'s Anniversary Celebrations, heard worldwide on the Diesel.FM radio network. Today, Paul Cypher is based out of Dallas, Texas and is making a positive impact on the DFW scene. He has been a guest on Activesessions.fm but now it is time for Paul Cypher's next evolution. This is Heartbeat: Electronic Radio.
Soundcloud

Mixcloud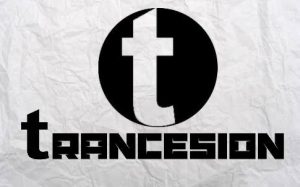 Hola amigos y compañeros,mi nombre es Cristián alan Anaya jaimes mejor conocido por ustedes como ALAN ANAYA,soy un chico de 26 años,originario de México de una ciudad llamada nezahualcoyotl ubicada en el estado de México,e vivido toda mi vida en esta ciudad. Llevo en la música electrónica desde el año 2008 primero como un amante del género y 3 años mas tarde comencé con la pasión de convertirme en DJ,veía a esos grandes djs en los escenarios como logran hacer que las personas bailen griten y pasen momentos increíbles,todo ello me fue motivando a iniciarme en esto de ser DJ,fueron tantas mis ganas y mía emociones de aprender el arte del dj que comencé a ver muchos tutoriales y a preguntar a amigos que ya se encontraban trabajando como djs,de ese tiempo para acá e aprendido mucho y e tenido la oportunidad de tocar con amigos,en sus casas en fiestas y algunos eventos organizados por amigos,se que no llevo una gran carrera,pero voy por mas quiero lograr mas desde ser un dj mas profesional hasta un productor,hago esto porque me gusta por es mi pasión,porque me gusta ver a las personas bailando y divirtiéndose al estar tocando una buena mezcla y por la emoción que esto me hace sentir,seguire adelante con este proyecto y dare lo mejor de mi hasta llegar lo mas lejos que pueda.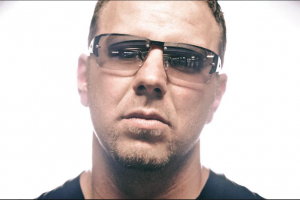 Born in Stuttgart Germany to military parents, Bobby Hass's initiation into music began with influences from overseas in the birthplace of Electronica. He was traveling the world at an early age, but once back in the U.S. Bobby began his self education to become a dj in his late teens and early 20's. While watching vanguard djs like Christopher Lawrence, Vicious Vic, John Digweed, and Sasha spin at local raves, Bobby found his calling. Then living in Dallas TX, he started honing his own dj skills doing multi-turntable sets at various underground venues like the Dojo and DEA. Eventually, Bobby worked his way up into residencies at Fallout and playing out at big shows and parties always representing his love for Trance music despite its lack of popularity at times.
Bobby has always accepted the challenge to expose people unfamiliar with the genre, and with his superior mixing skills and great ear for track selection he has often won over even the harshest critics. New and Old School electronic dance music lovers alike can be found flocking to whatever stage he is playing in order to hear his unique style of Tech Trance with its hard driving basslines, deep dark melodies, and energetic sound that makes you want to dance.
2010 was a good year, Bobby was seen at some of the biggest events around TX including Futurefest at Apache Pass, several huge Afterlife Dallas events like Bikini Bash , Mayday at Lizard Lounge Dallas, and he also was the opening dj for Vicious Vic at Montbleu Resort in Lake Tahoe NV. 2011 is shaping up to be even better, Bobby has already visited Wichita KS and has bookings for massive parties like Spring Love in Austin, and Texas Freedom Festival, and other events through his own Ngenious Productions crew in collaboration with other groups around the region. Bobby Hass is an accomplished dj who is always looking forward to the new challenges that lie ahead in his efforts to reach a worldwide audience.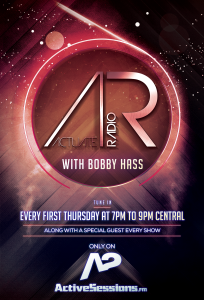 Bigesoul is a Dallas Native who has a long and rich history in House music. He started to Dj at the age of 17 and has continued to grow as a musician to this day. With background in guitar and keys he uses both instruments as a signature to his music production.
Bigesoul has accomplished the production of his own tracks and has worked with some of House music's elite. Demarkus lewis of Dallas Tx and Roy Davis jr out of Chicago to name a couple.
Bigesoul has had the honor of opening up for some of the biggest acts in the EDM scene. Bad boy bill, Richard Humpty vision, Plump Dj's , Baby anne, The Prom killers, Tommie Sunshine, roy Davis Jr, Bearwho? Donald Glaude, Dj Feelgood, Victor dinaire, Fei Fei and many more.
"My only wish is to share my music with the world and If I can touch just 1 soul in this big beautiful world with my music, I will have lived a good life"
Luis' love for electronic music started at the age 13 when by chance he acquired a mix of electronic music that sparked his creative passion.
Within a few years he had bought his first pair of turntables and started learning the art of mixing. While still in high school, he mixed his first live set at Afterlife, a Dallas electronic club at the center of the scene for many years. His dedication kept distance from getting the best of him, traveling regular from his home town of Waco to Dallas.
Luis has held residency positions at Afterlife and performed repeatedly at Lizard Lounge opening for world-renown DJ's such as Armin Van Buuren, Marco V, M.I.K.E, Beat Service and more.
His joy for mixing and interest in electronic music led him into the role of producing. Luis has released music on Freegrant Music, a label ran by well known producer, Max Freegrant.
His latest EP titled "Ethereal" gotten tremendous support from some of the biggest artist in the EDM scene such as Above & Beyond, Kyau & Albert, Cosmic Gate, Sunny Lax, and many more.  Luis is currently working on remixes and original material forthcoming in late 2016 and early 2017.