Bio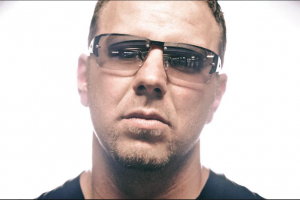 Born in Stuttgart Germany to military parents, Bobby Hass's initiation into music began with influences from overseas in the birthplace of Electronica. He was traveling the world at an early age, but once back in the U.S. Bobby began his self education to become a dj in his late teens and early 20's. While watching vanguard djs like Christopher Lawrence, Vicious Vic, John Digweed, and Sasha spin at local raves, Bobby found his calling. Then living in Dallas TX, he started honing his own dj skills doing multi-turntable sets at various underground venues like the Dojo and DEA. Eventually, Bobby worked his way up into residencies at Fallout and playing out at big shows and parties always representing his love for Trance music despite its lack of popularity at times.
Bobby has always accepted the challenge to expose people unfamiliar with the genre, and with his superior mixing skills and great ear for track selection he has often won over even the harshest critics. New and Old School electronic dance music lovers alike can be found flocking to whatever stage he is playing in order to hear his unique style of Tech Trance with its hard driving basslines, deep dark melodies, and energetic sound that makes you want to dance.
2010 was a good year, Bobby was seen at some of the biggest events around TX including Futurefest at Apache Pass, several huge Afterlife Dallas events like Bikini Bash , Mayday at Lizard Lounge Dallas, and he also was the opening dj for Vicious Vic at Montbleu Resort in Lake Tahoe NV. 2011 is shaping up to be even better, Bobby has already visited Wichita KS and has bookings for massive parties like Spring Love in Austin, and Texas Freedom Festival, and other events through his own Ngenious Productions crew in collaboration with other groups around the region. Bobby Hass is an accomplished dj who is always looking forward to the new challenges that lie ahead in his efforts to reach a worldwide audience.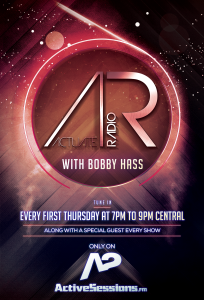 Overview
Bobby Hass Presents - Actuate Radio
Show Time:

First Thursday Monthly 7PM CT

Genre:

Underground Trance, Progressive