Tags: Techno
Archive for Tags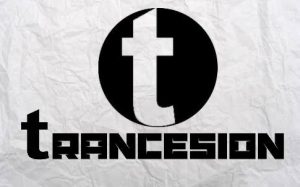 Hola amigos y compañeros,mi nombre es Cristián alan Anaya jaimes mejor conocido por ustedes como ALAN ANAYA,soy un chico de 26 años,originario de México de una ciudad llamada nezahualcoyotl ubicada en el estado de México,e vivido toda mi vida en esta ciudad. Llevo en la música electrónica desde el año 2008 primero como un amante del género y 3 años mas tarde comencé con la pasión de convertirme en DJ,veía a esos grandes djs en los escenarios como logran hacer que las personas bailen griten y pasen momentos increíbles,todo ello me fue motivando a iniciarme en esto de ser DJ,fueron tantas mis ganas y mía emociones de aprender el arte del dj que comencé a ver muchos tutoriales y a preguntar a amigos que ya se encontraban trabajando como djs,de ese tiempo para acá e aprendido mucho y e tenido la oportunidad de tocar con amigos,en sus casas en fiestas y algunos eventos organizados por amigos,se que no llevo una gran carrera,pero voy por mas quiero lograr mas desde ser un dj mas profesional hasta un productor,hago esto porque me gusta por es mi pasión,porque me gusta ver a las personas bailando y divirtiéndose al estar tocando una buena mezcla y por la emoción que esto me hace sentir,seguire adelante con este proyecto y dare lo mejor de mi hasta llegar lo mas lejos que pueda.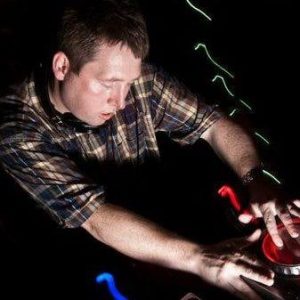 DJ Brian Pibb aka Brian Armstrong has been involved with the Dallas Dance scene since 1998. First making it as a Drum & Bass MC, then later a DJ and sometimes a promoter. Got to help make the Drum & Bass scene thrive in Dallas when the underground was rearing its head to the public. Started DJing in 2003, seriously and later changed musical directions concentrating on House, Trance, and Techno. Started doing Clubfare with top 40 remixes that helped make the plunge as a professional DJ and small business owner. Brian is now concentrating on Techno and is chain driving the sound in Dallas consistently.
Kaycee Unisca has called Dallas Texas home for over two decades and has graced dance floors across the State with his signature Progressive House and Breaks style.  Having played at renown clubs such as the Lizard Lounge, Taboo Lounge, Murphy's Mansion, The Crown and Harp and many others alongside legendary artists such as Sandra Collins and Snoop Dog, Kaycee Unisca has established himself as a force to be reckoned with in the Dallas electronic music scene. He credits his love for electronic music to his insatiable appetite for music and innovation as well as respect and admiration for local Dallas legends such as Mark J, Rob Vaughn and Michael Todd. A veteran crate digger and self proclaimed vinyl junky, Kaycee Unisca's sets tell a story that has taken years of hard work and a palpable passion for his craft. With his heart for Prog he cites amongst his greatest international influences; John Digweed, Sasha, Sandra Collins and Rabbit in The Moon.
Unkle John was introduced to electronic music when his younger brother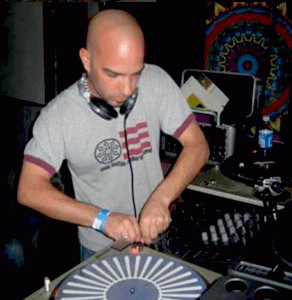 took him to his first rave. It was then that he knew without a doubt
that he wanted to become a dj. Shortly thereafter he bought his
Technics- the same ones he uses today.
His passion for electronic music has grown steadily over the years.
Having developed his own unique mixing style of long mixes and builds,
he has become a true mixologist. Taking part in numerous after hours
ventures has helped to shape his sound that could be best summed up as
progressive rave music.
Unkle John has played many shows around his hometown of Dallas Texas
and has held a vast array of residences including Area 51, Fallout,
Gravity Defiant, The Sand Bar, and Afterlife, to name a few.  He has
also played shows in surrounding states and in Florida at WMC in
Miami.
Over the past few years Unkle John has been focusing his creativity in
the studio. He has been stockpiling original tracks and remixes as
well as collecting gear. Be on the lookout for tracks, remixes, and
hybrid sets in 2017.
Omar Mustafa is a staple of the new generation of Dallas DJs.  Mustafa operates on a broad pallet of club music, from drum and bass to house.  His dedication to the culture and audience-focused background allows him the unique ability to adapt each set to the party at hand.
Mustafa began his career working as a promoter with the infamous Afterlife nightclub.  He found his love for mixing and has played live shows at Green Elephant, Wit's End and Crown & Harp.  He's also been featured in Dallas Observer's Mixtapes series.
His dedication goes beyond the art of mixing. Mustafa's start in booking and promotions has given him a unique insight on the amount of work that is put in behind the scenes. When he is not mixing, he can be found supporting the local scene out and about at various weeklies and events most days of the week.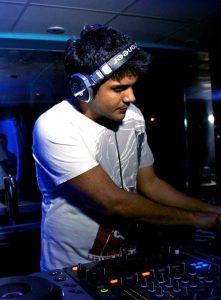 RXE's exposure and interest towards electronic music began at a young age of ten when he was introduced to genres such as Trance and Goa that would eventually draw him towards the Dallas club and rave scene as an older teen. The immersion into the Dallas club scene around 2008 coupled with an even greater new found interest in dance centric genres such as progressive house and techno began RXE's DJ career at the age of 19 for Afterlife Dallas, a very rave centric EDM club at the time. As a club DJ for Afterlife Dallas RXE was able to experiment mixing different types of dance music styles exploring their impact on the dance floor.
Following two years spinning regularly at Afterlife Dallas RXE shifted his focus towards music production, audio engineering and sound design in order to expand upon the ability to impact listeners on the dance floor. Today he is influenced by the sounds of Techno, House, Progressive and much more!