Tags: Tech-House
Archive for Tags
Castle Nova is a local DJ in the Dallas/Fort Worth Area, who has had a passion for electronic music since he was young. Castle Nova has been djing since 2013 and has been able to mix about any genre in the electronic scene. Through Castle FM, he hopes to bring some of the hottest tracks from all over the globe into his radio show and expand his audience music taste and influence. Not only is he a DJ, but he has also been producing music since 2016. So keep a lookout for some of his songs and remixes being played exclusively on Castle FM!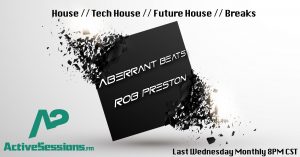 My love for music goes back as far as I can remember, but the DJ fire was lit for me in the mid 1980's with sounds like German Techno, British synthpop, , and San Francisco leather bar.  With these emerging new sounds in my head and new experiences at local underground clubs, moving into the DJ arena was the next inevitable step.
Early stints at clubs in East Texas evolved into bigger things in college.  Running my own mobile DJ service and spinning in college clubs 3 and 4 nights a week only served to fuel the fire for sharing the music I loved with the world.  Guest mixes during spring break at clubs like The Coliseum in Daytona Beach and Club Rio in Corpus Christi were some of the highlights of my early days.
My move to the DFW area came in the early 90's when I was hired to DJ at a large nightclub in Ft. Worth.  After graduating College and several years of working by day and DJing by night I decided it was time to merge the two so I opened my own nightclub (Xccess).  It had been a dream of mine for years and I was finally afforded the opportunity to make it a reality.
After time I realized I did not share the same enthusiasm for running a club as I did DJing in them so I sold everything and took a hiatus.  A few years later I heard some mixes from DJ Moxie being played at clubs like Afterlife and my fire was reignited.  I've been back at it for about 7 yrs. and I've never had more fun playing the music I love for the world. Thank you ActiveSessions.fm!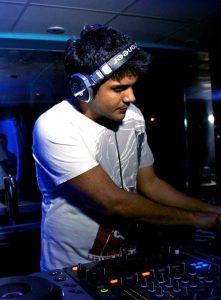 RXE's exposure and interest towards electronic music began at a young age of ten when he was introduced to genres such as Trance and Goa that would eventually draw him towards the Dallas club and rave scene as an older teen. The immersion into the Dallas club scene around 2008 coupled with an even greater new found interest in dance centric genres such as progressive house and techno began RXE's DJ career at the age of 19 for Afterlife Dallas, a very rave centric EDM club at the time. As a club DJ for Afterlife Dallas RXE was able to experiment mixing different types of dance music styles exploring their impact on the dance floor.
Following two years spinning regularly at Afterlife Dallas RXE shifted his focus towards music production, audio engineering and sound design in order to expand upon the ability to impact listeners on the dance floor. Today he is influenced by the sounds of Techno, House, Progressive and much more!