Tags: Progressive House
Archive for Tags
Kaycee Unisca has called Dallas Texas home for over two decades and has graced dance floors across the State with his signature Progressive House and Breaks style.  Having played at renown clubs such as the Lizard Lounge, Taboo Lounge, Murphy's Mansion, The Crown and Harp and many others alongside legendary artists such as Sandra Collins and Snoop Dog, Kaycee Unisca has established himself as a force to be reckoned with in the Dallas electronic music scene. He credits his love for electronic music to his insatiable appetite for music and innovation as well as respect and admiration for local Dallas legends such as Mark J, Rob Vaughn and Michael Todd. A veteran crate digger and self proclaimed vinyl junky, Kaycee Unisca's sets tell a story that has taken years of hard work and a palpable passion for his craft. With his heart for Prog he cites amongst his greatest international influences; John Digweed, Sasha, Sandra Collins and Rabbit in The Moon.
Born in Guatemala City, Mr.Yoshimoto is an open format DJ, producer and musician currently residing and spinning in Dallas, Texas. With an energetic and eclectic style deeply rooted in House and Latino music, he credits his wide range of musical influences to his early years growing up traveling between The United States and Central America as well as countless hours exploring his grandmothers record store as a youth. Establishing himself in Atlanta  in the early 2000's he came up in a very diverse rave and music scene performing as an indie artist in various coffee shops and bars in Atlanta. It was during this time that he began to hone his skills on the decks and ultimately fell in love with the art of DJing and has now played at venues across the North and South Eastern United States.  MrYoshimoto's cites some of his significant DJ musical influences; Sikora, Bad Boy Bill, DJ Craze, DJ Irene, Qbert, Diplo, DJ Icey, Mixin Mark, John Digweed, Carl Cox and Aphrodite.
Within the last year, the stars aligned and these two dedicated artists crossed paths creating a unique musical bond and brotherhood.  In 2017 Kaycee Unisca and Mr. Yoshimoto (aka the Twins) established The Collective, a family of Djs, artists and performers who are dedicated to the promotion, creation and growth of the electronic music scene in Dallas, Texas.
Unkle John was introduced to electronic music when his younger brother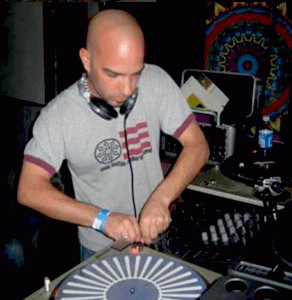 took him to his first rave. It was then that he knew without a doubt
that he wanted to become a dj. Shortly thereafter he bought his
Technics- the same ones he uses today.
His passion for electronic music has grown steadily over the years.
Having developed his own unique mixing style of long mixes and builds,
he has become a true mixologist. Taking part in numerous after hours
ventures has helped to shape his sound that could be best summed up as
progressive rave music.
Unkle John has played many shows around his hometown of Dallas Texas
and has held a vast array of residences including Area 51, Fallout,
Gravity Defiant, The Sand Bar, and Afterlife, to name a few.  He has
also played shows in surrounding states and in Florida at WMC in
Miami.
Over the past few years Unkle John has been focusing his creativity in
the studio. He has been stockpiling original tracks and remixes as
well as collecting gear. Be on the lookout for tracks, remixes, and
hybrid sets in 2017.
At the early age of 15, Cody Crouch fell in love with dance music at an underground warehouse called Decibel in Dallas, Texas. He soon after began his DJ career, and today, he is known as Codar.
He has played at clubs and festivals all over the world, and is currently gearing up for his 2017 Winter Tour. His experience with Ultra Music Festival, and performances in Ibiza has made him a staple in the dance music industry. He shared the stage with many high profile performers such as BT, Hybrid, Fergie, and Junkie XL to name a few. He has also held residencies at The Sand Bar, The Home Bar, Al Amir, and California Crossings.
Codar has become known for his progressive style fusion that allows him to mix multiple genres seamlessly. His most recent productions are Cardiopulmonary Resuscitation and Game Over.
You can always find Codar recording in the studio at Get Live Music, or spending time with his family.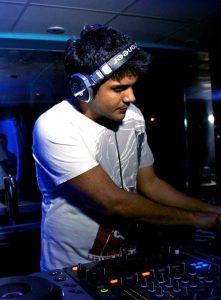 RXE's exposure and interest towards electronic music began at a young age of ten when he was introduced to genres such as Trance and Goa that would eventually draw him towards the Dallas club and rave scene as an older teen. The immersion into the Dallas club scene around 2008 coupled with an even greater new found interest in dance centric genres such as progressive house and techno began RXE's DJ career at the age of 19 for Afterlife Dallas, a very rave centric EDM club at the time. As a club DJ for Afterlife Dallas RXE was able to experiment mixing different types of dance music styles exploring their impact on the dance floor.
Following two years spinning regularly at Afterlife Dallas RXE shifted his focus towards music production, audio engineering and sound design in order to expand upon the ability to impact listeners on the dance floor. Today he is influenced by the sounds of Techno, House, Progressive and much more!