Tags: Future House
Archive for Tags
Kaycee Unisca has called Dallas Texas home for over two decades and has graced dance floors across the State with his signature Progressive House and Breaks style.  Having played at renown clubs such as the Lizard Lounge, Taboo Lounge, Murphy's Mansion, The Crown and Harp and many others alongside legendary artists such as Sandra Collins and Snoop Dog, Kaycee Unisca has established himself as a force to be reckoned with in the Dallas electronic music scene. He credits his love for electronic music to his insatiable appetite for music and innovation as well as respect and admiration for local Dallas legends such as Mark J, Rob Vaughn and Michael Todd. A veteran crate digger and self proclaimed vinyl junky, Kaycee Unisca's sets tell a story that has taken years of hard work and a palpable passion for his craft. With his heart for Prog he cites amongst his greatest international influences; John Digweed, Sasha, Sandra Collins and Rabbit in The Moon.
Born in Guatemala City, Mr.Yoshimoto is an open format DJ, producer and musician currently residing and spinning in Dallas, Texas. With an energetic and eclectic style deeply rooted in House and Latino music, he credits his wide range of musical influences to his early years growing up traveling between The United States and Central America as well as countless hours exploring his grandmothers record store as a youth. Establishing himself in Atlanta  in the early 2000's he came up in a very diverse rave and music scene performing as an indie artist in various coffee shops and bars in Atlanta. It was during this time that he began to hone his skills on the decks and ultimately fell in love with the art of DJing and has now played at venues across the North and South Eastern United States.  MrYoshimoto's cites some of his significant DJ musical influences; Sikora, Bad Boy Bill, DJ Craze, DJ Irene, Qbert, Diplo, DJ Icey, Mixin Mark, John Digweed, Carl Cox and Aphrodite.
Within the last year, the stars aligned and these two dedicated artists crossed paths creating a unique musical bond and brotherhood.  In 2017 Kaycee Unisca and Mr. Yoshimoto (aka the Twins) established The Collective, a family of Djs, artists and performers who are dedicated to the promotion, creation and growth of the electronic music scene in Dallas, Texas.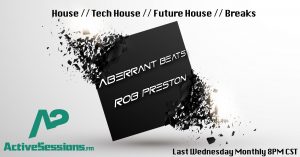 My love for music goes back as far as I can remember, but the DJ fire was lit for me in the mid 1980's with sounds like German Techno, British synthpop, , and San Francisco leather bar.  With these emerging new sounds in my head and new experiences at local underground clubs, moving into the DJ arena was the next inevitable step.
Early stints at clubs in East Texas evolved into bigger things in college.  Running my own mobile DJ service and spinning in college clubs 3 and 4 nights a week only served to fuel the fire for sharing the music I loved with the world.  Guest mixes during spring break at clubs like The Coliseum in Daytona Beach and Club Rio in Corpus Christi were some of the highlights of my early days.
My move to the DFW area came in the early 90's when I was hired to DJ at a large nightclub in Ft. Worth.  After graduating College and several years of working by day and DJing by night I decided it was time to merge the two so I opened my own nightclub (Xccess).  It had been a dream of mine for years and I was finally afforded the opportunity to make it a reality.
After time I realized I did not share the same enthusiasm for running a club as I did DJing in them so I sold everything and took a hiatus.  A few years later I heard some mixes from DJ Moxie being played at clubs like Afterlife and my fire was reignited.  I've been back at it for about 7 yrs. and I've never had more fun playing the music I love for the world. Thank you ActiveSessions.fm!