Tags: EDM
Archive for Tags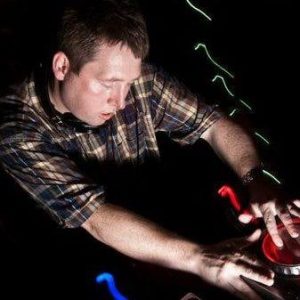 DJ Brian Pibb aka Brian Armstrong has been involved with the Dallas Dance scene since 1998. First making it as a Drum & Bass MC, then later a DJ and sometimes a promoter. Got to help make the Drum & Bass scene thrive in Dallas when the underground was rearing its head to the public. Started DJing in 2003, seriously and later changed musical directions concentrating on House, Trance, and Techno. Started doing Clubfare with top 40 remixes that helped make the plunge as a professional DJ and small business owner. Brian is now concentrating on Techno and is chain driving the sound in Dallas consistently.
Bigesoul is a Dallas Native who has a long and rich history in House music. He started to Dj at the age of 17 and has continued to grow as a musician to this day. With background in guitar and keys he uses both instruments as a signature to his music production.
Bigesoul has accomplished the production of his own tracks and has worked with some of House music's elite. Demarkus lewis of Dallas Tx and Roy Davis jr out of Chicago to name a couple.
Bigesoul has had the honor of opening up for some of the biggest acts in the EDM scene. Bad boy bill, Richard Humpty vision, Plump Dj's , Baby anne, The Prom killers, Tommie Sunshine, roy Davis Jr, Bearwho? Donald Glaude, Dj Feelgood, Victor dinaire, Fei Fei and many more.
"My only wish is to share my music with the world and If I can touch just 1 soul in this big beautiful world with my music, I will have lived a good life"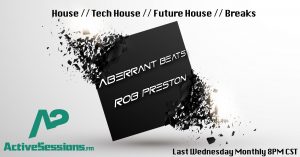 My love for music goes back as far as I can remember, but the DJ fire was lit for me in the mid 1980's with sounds like German Techno, British synthpop, , and San Francisco leather bar.  With these emerging new sounds in my head and new experiences at local underground clubs, moving into the DJ arena was the next inevitable step.
Early stints at clubs in East Texas evolved into bigger things in college.  Running my own mobile DJ service and spinning in college clubs 3 and 4 nights a week only served to fuel the fire for sharing the music I loved with the world.  Guest mixes during spring break at clubs like The Coliseum in Daytona Beach and Club Rio in Corpus Christi were some of the highlights of my early days.
My move to the DFW area came in the early 90's when I was hired to DJ at a large nightclub in Ft. Worth.  After graduating College and several years of working by day and DJing by night I decided it was time to merge the two so I opened my own nightclub (Xccess).  It had been a dream of mine for years and I was finally afforded the opportunity to make it a reality.
After time I realized I did not share the same enthusiasm for running a club as I did DJing in them so I sold everything and took a hiatus.  A few years later I heard some mixes from DJ Moxie being played at clubs like Afterlife and my fire was reignited.  I've been back at it for about 7 yrs. and I've never had more fun playing the music I love for the world. Thank you ActiveSessions.fm!