Tags: Dallas
Archive for Tags
Events 09 Mar 17 6,322
ActiveSessions.FM Events
Bring you a full night of amazing DJs, food, and great music!
Featured Hosts – Stage 1&2 –
MxMind – Progressive House
Codar – Progressive House
Mic Most – Tech House
RXE – Tech House
Bobby Hass – Trance
Kaycee Unisca & Yoshi Moto – House
Rob Preston – House
Omar Mustafa – Deep House
Ondarrious Deontè Douglas – Deep House
Brian Pibb – DJ/MC – Techno
Chad Kamelman – Breaks
Jason Hill – Drum & Bass
Featured Hosts – Stage 3
Provided by Sunny Beats Entertainment.
Jordan Burks – House
Jc Torres – Trance
Wild Knight – Drum & Bass
Chad Ladeira – Drum & Bass
Charlie Hand – Drum & Bass
Rca Drum & Bass
Lazers by: DEA
Steven Labarbera
www.facebook.com/dallaseventaudioservice/
$5 Limited Discounted Tickets – EventBrite
Door Cover: $10
7pm-2am
21+ up w/Valid ID
Taboo Lounge Dallas
1418 N Riverfront Blvd, Dallas, TX 75207
Taco Fiesta food truck will be onsite! First 50 people to enter the show will receive a ticket to redeem 2 tacos for free. Tacos will be $2.50 each and CASH ONLY. *Insert Taco emoji*.
#streetcos #authenticstreettacos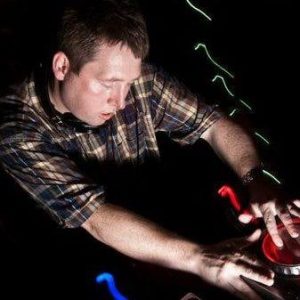 DJ Brian Pibb aka Brian Armstrong has been involved with the Dallas Dance scene since 1998. First making it as a Drum & Bass MC, then later a DJ and sometimes a promoter. Got to help make the Drum & Bass scene thrive in Dallas when the underground was rearing its head to the public. Started DJing in 2003, seriously and later changed musical directions concentrating on House, Trance, and Techno. Started doing Clubfare with top 40 remixes that helped make the plunge as a professional DJ and small business owner. Brian is now concentrating on Techno and is chain driving the sound in Dallas consistently.