Tags: Breaks
Archive for Tags
Founding member of the Dirty South Ravers in San Antonio Texas. I have been all over Texas playing out as a DJ and as a VJ under Protohippy. My styles range from funky breakbeats to hardcore gabber, and everything in between. I have shared the stages with some really great djs throughout the years. Music is a passion of mine, and I hope to make it a passion of yours as well. Have recently moved to the Seattle, Washington area and feeling my way around out there.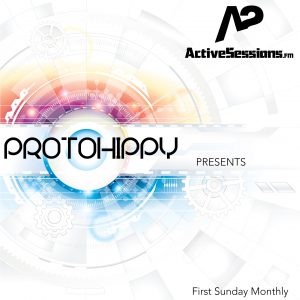 At twelve years of age, a young version of Mic Most was just venturing into the world of music, discovering the skills of his own on a Casio keyboard, a karaoke machine and a set of headphones he already figured out could be used as a microphone. Realizing quickly how much he enjoyed making music as he grew up in Orange Co., CA – he made a commitment to continue his path into music and never surrender the incredible feelings and genuine ability to connect to others that music had shown him.
 He made one of the most important moves in his life to that point and relocated to Texas. Discovering the music scene was full of talent but missing some flavor, Mic Most began to find his niche in the independent scene almost instantly. After getting heavily into & influenced by electronic music, he eventually went on to become a DJ/Promoter within the local scene, displaying his own incredible sounds night after night, but now also assisting and inspiring others to make the best music they could make as well.
 As his reputation as both an artist and producer grew and word continued to spread, it led Mic Most to start his own record label – Get Live Musik – and really step into studio controls. At the helm of projects for independent talent from all over the scene, Mic Most has been ensuring that each of the artists he's worked with have gotten the very MOST out of their MIC. With his own success firmly established, Mic Most began to work almost twice as hard getting others the recognition their talents deserved.
Today, Mic Most hasn't slowed down a single bit. Working harder than ever and drawing continual inspiration for love, life and the amazing local talent like Tru Def, Codar, Alsace Carcione, G Elysium and many more; Mic Most has still found more than enough time to create his own creative electronically-driven music in a hip hop-ish style. Claiming the "Best Artist" prize as top performer at the 2013 Dallas Music Conference, the skills of Mic Most have been confirmed time & time again.
Mic Most has projects with The Ambient Society, Los Angeles Digital Audio, and also was in a side-project known as 2w0E1even where he matches his own creativity with that of two-time Grammy Award winner Jah Born. If anything, Mic Most has become much busier and much more of an integral part of the scene, not only as a musician.  In 2016, Mic Most began composing music libraries for Film/TV for UMPG (Universal Music Publishing Group). Mic Most is also an active member of The Recording Academy and has been seen in places such as Washington D.C. lobbying for musicians' rights or Hollywood attending the Grammy Awards. Keep this guy on your radar.
 AWARDS: 2013 – Dallas Music Conference (Best Artist)
 NOMINATIONS: 2016 – Independent Music Award (Best Dance/Electronica Album-Fall In To Me)
 CONSIDERATIONS:
2016 – Grammy Award (Best Electronic Album-Riot Machine)
2016- Grammy Award (Best Instrumental Arrangement-Thrice Struck)
2017- Grammy Award (Best Dance Recording-Hero)
 ENDORSEMENTS:
"YOUR SOUND IS UNCLASSIFIABLE; THE FUTURE OF POPULAR MUSIC."
-Scott Kinchen AKA Goldfingahz (CEO-Ambition MPR/The One Vodka/Wu Tang Producer/Grammy Nominee)
"YOUR VIDEO (I KNOW YOU WANNA) IS DOPE FAM!"
–Symbolic One AKA S1 (Producer for Kanye West, Eminem, Madonna, Beyonce & 50 Cent/Grammy Winner)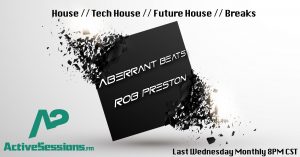 My love for music goes back as far as I can remember, but the DJ fire was lit for me in the mid 1980's with sounds like German Techno, British synthpop, , and San Francisco leather bar.  With these emerging new sounds in my head and new experiences at local underground clubs, moving into the DJ arena was the next inevitable step.
Early stints at clubs in East Texas evolved into bigger things in college.  Running my own mobile DJ service and spinning in college clubs 3 and 4 nights a week only served to fuel the fire for sharing the music I loved with the world.  Guest mixes during spring break at clubs like The Coliseum in Daytona Beach and Club Rio in Corpus Christi were some of the highlights of my early days.
My move to the DFW area came in the early 90's when I was hired to DJ at a large nightclub in Ft. Worth.  After graduating College and several years of working by day and DJing by night I decided it was time to merge the two so I opened my own nightclub (Xccess).  It had been a dream of mine for years and I was finally afforded the opportunity to make it a reality.
After time I realized I did not share the same enthusiasm for running a club as I did DJing in them so I sold everything and took a hiatus.  A few years later I heard some mixes from DJ Moxie being played at clubs like Afterlife and my fire was reignited.  I've been back at it for about 7 yrs. and I've never had more fun playing the music I love for the world. Thank you ActiveSessions.fm!
At the early age of 15, Cody Crouch fell in love with dance music at an underground warehouse called Decibel in Dallas, Texas. He soon after began his DJ career, and today, he is known as Codar.
He has played at clubs and festivals all over the world, and is currently gearing up for his 2017 Winter Tour. His experience with Ultra Music Festival, and performances in Ibiza has made him a staple in the dance music industry. He shared the stage with many high profile performers such as BT, Hybrid, Fergie, and Junkie XL to name a few. He has also held residencies at The Sand Bar, The Home Bar, Al Amir, and California Crossings.
Codar has become known for his progressive style fusion that allows him to mix multiple genres seamlessly. His most recent productions are Cardiopulmonary Resuscitation and Game Over.
You can always find Codar recording in the studio at Get Live Music, or spending time with his family.
Omar Mustafa is a staple of the new generation of Dallas DJs.  Mustafa operates on a broad pallet of club music, from drum and bass to house.  His dedication to the culture and audience-focused background allows him the unique ability to adapt each set to the party at hand.
Mustafa began his career working as a promoter with the infamous Afterlife nightclub.  He found his love for mixing and has played live shows at Green Elephant, Wit's End and Crown & Harp.  He's also been featured in Dallas Observer's Mixtapes series.
His dedication goes beyond the art of mixing. Mustafa's start in booking and promotions has given him a unique insight on the amount of work that is put in behind the scenes. When he is not mixing, he can be found supporting the local scene out and about at various weeklies and events most days of the week.